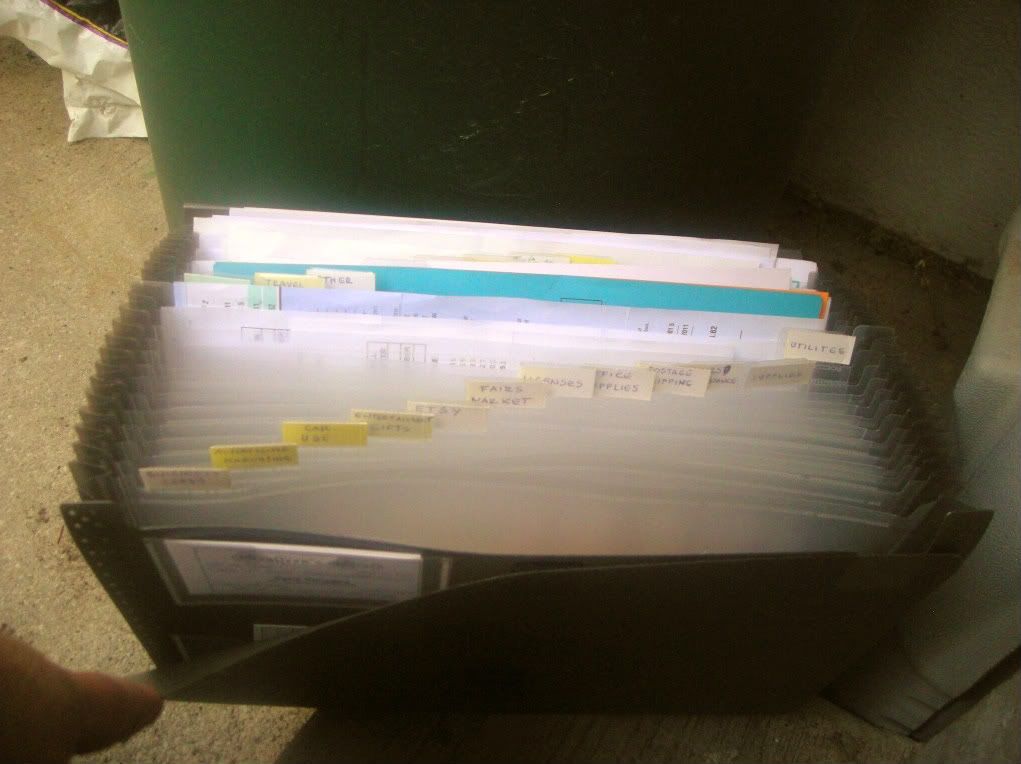 This past year, my record keeping for our family for taxes was fabulous and the portion of taxes personal itmes were a breeze. For our business though, much was left to be desired. I ended up spending hours and hours organizing them well enough so that our tax lady could do her job. And then we had to meet with her twice, as the first time around we weren't quite organized enough. As a result, the last few months I have tried to figure out how I could stay organized all year.
I came up with keeping our paper work in an expandable file--because I wanted something portable and can be changed quickly to fit our needs. The front section is labeled for the receipts we keep for taxes: advertising/marketing, car use, fairs & markets, licenses, office supplies, entertainment/gifts, postage/shipping, repair & maintance, supplies, utilities, tax fees, travel & meals and other.
In the fairs & markets file, I keep the receipts in envelopes that I record what happened at that particular fair. The cost of the vendor booth, any food we bought and mileage associated with the event.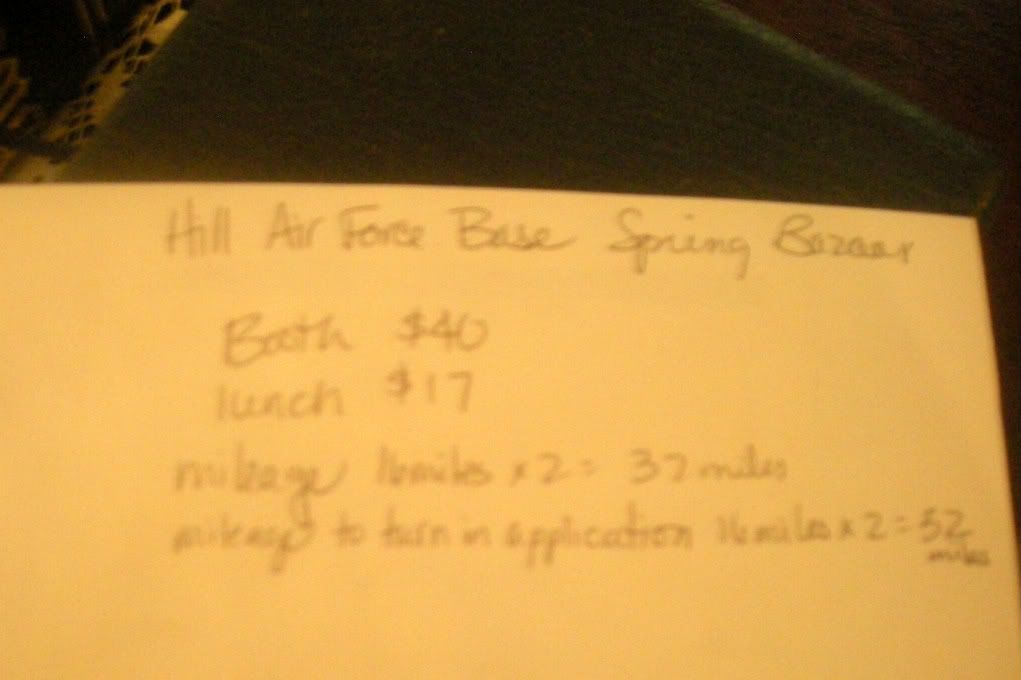 The back section is more for organization of our business. I have a folder to keep articles I find inspiring as an artistian small business owner. One file is an indepth list of tax deductions I got from the Small Business Administration's website for reference. I have a file that holds information on current markets & fairs we have signed up for. And the last labeled file is for future ideas/to do items.
So far, the system has worked for us and I definately feel more on top of things. YEAH!!
If you have ideas on how to keep your small business more organized, please let me know I am always looking for more ideas!